Book your boat by calling 559-787-2207. Payment in full at the time of reservation is preferred and bookings will be transitioning to this method. Keep you group small to reduce the spread of COVID-19. Do not book multiple boats. We absolutely do not allow shore parking or tying up together on the water. To allow for sanitization, boats will only go out once a day. Any rental boat with a party larger than capacity whether on the boat or on shore, is jeopardizing the rental, their damage deposit and a full reopening of the lake. Pricing is for 2020 season and is subject to change.
12 PERSON DOUBLE DECK
$600 Day 9am-5pm Wednesday through Sunday 

---
Perfect boat to Fish, Picnic, Swim
30' pontoon boat, 60 HP outboard motor
Up to 12 persons allowed, regardless of age
2nd story, 4-5 persons max on upper deck
slide
FM stereo with Bluetooth and Aux
fuel included, 10-12 gallons
Propane BBQ (LP included)
SEATING- 1 upholstered bench, 1 picnic table, 6 deck chairs
1 pet allowed (must be leashed when walking dock)
PROHIBITED- going to shore, tying to other vessels, towing, smoking, kegs, jumping or diving from all railings and top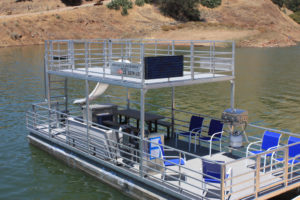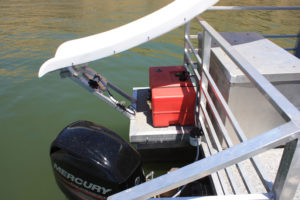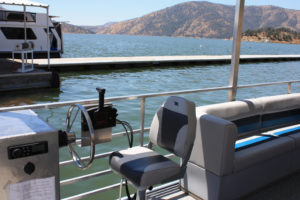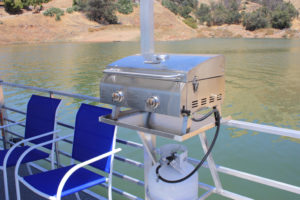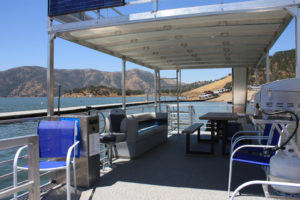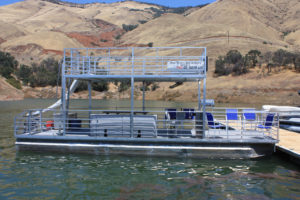 10 PERSON GRAY TOP
$600 Day 9am-5pm Wednesday through Sunday
Great for swimming and tubing
22′ 2020 Avalon Pontoon with 115hp Outboard Motor
Up to 10 persons allowed, regardless of age
Fuel included (10-12 gallons)
Upholstered seats with cup holders
2 Canvas Bimini tops (fully covers boat)
Tow bar
Stereo
PROHIBITED-tying together, BBQs, pets, fishing, smoking, going to shore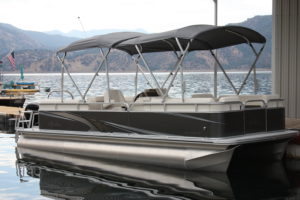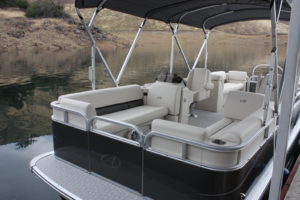 6 PERSON BLUE TOP
$285 Day 9-5pm Wednesday though Sunday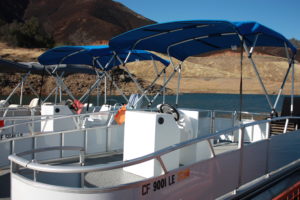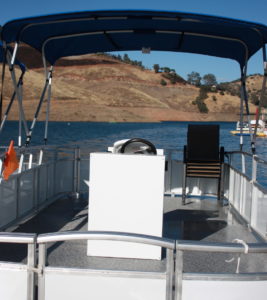 ---
Great for fishing and swimming
20′ Custom Pontoon with 60hp Outboard Motor
up to 6 persons allowed, regardless of age
fuel included (10-12 gallons)
5 deck chairs
1 dog allowed (leash law in effect)
swim ladder
PROHIBITED- tying together, towing, BBQs, smoking, going to shore
Rental Boat Information & Guidelines
---
Rental Guidelines
please arrive before 12PM or call if later.
late arrivals will not be given extended time, rental is due before 5pm
Additional fees for parking on the launch ramp. It is free to park at Lakeview Resort, above the launch ramp pit toilets.
1 person will check-in at Lakeview Marina store while rest of group waits at vehicle/s:

present drivers license
pay remaining balance, if any
sign rental contract
employee and renter will go over boat rules
renter then will tell rest of party to board

Late arrivals will not be given more time or refunded money.
It is your responsibility to remember when and what you have reserved. No-Shows not heard from before noon will be charged full amount. 
Cancellation Policy-

up to 3 days advanced notice, refund will be $25 less your first payment.
less than 3 days, will lose 1st payment.*
*less than 2 days on a Saturday will loose full payment
less than 21 days on a Holiday time frame will lose full payment

Return before 5pm, No penalty to wait within site of rental dock if other boats are ahead. It is policy to have 1 boat at a time come in to dock. Have boat packed/ready to unload quickly, do not linger on boat.
---